Engineering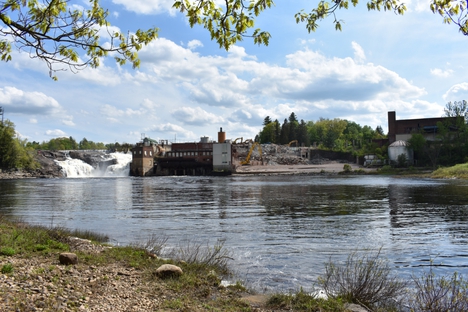 The Development Authority partnered with the Village of Lyons Falls to clean up the Lyons Falls Pulp & Paper site in preparation for redevelopment. 
The Authority's Engineering Division staff is comprised of licensed professionals supported by sophisticated computer monitoring programs and equipment.  Their expertise is used internally to ensure the Development Authority is compliant with all federal, state and local safety and regulatory requirements, and externally by providing contract services at competitive rates for value-added services to municipalities in the North Country region.
With a solid track record of helping communities understand their technical challenges and working in partnership to develop cost effective solutions, requests for technical assistance by municipalities have increased significantly over the last several years. Authority staff work with communities to devise solutions for a wide range of technical challenges, including water and wastewater treatment system projects. On an as-requested contractual basis staff also provide project management and infrastructure facility oversight, host Geographic Information Systems (GIS) for communities, provide Supervisory Control and Data Acquisition (SCADA) system access, and conduct municipal efficiency studies for communities interested in exploring shared service opportunities.
For information on Engineering services, contact Kevin Feuka, Director of Engineering, at 315-661-3210, kfeuka@danc.org.