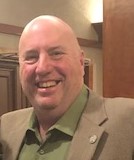 Committees:
Project Development
Telecommunications
Mark Hall was appointed a member of the Authority Board by the St. Lawrence County Legislature on February 22, 2022.
Mr. Hall is the Water Superintendent for the Town of Fine. He previously owned and operated Adirondack Tank Services, a business focused on the removal of fuel storage tanks and oil spill remediation.
A long-serving public servant who has demonstrated a sincere interest in improving the quality of life for Adirondack Park residents, businesses and visitors while maintaining strong environmental protections, Mr. Hall was elected to the Town of Fine Board in 2002 and served as town supervisor from 2007-2015. During his tenure he spearheaded efforts with partners to remove industrial blight at the former J & L Iron Ore facility and to rehabilitate rail infrastructure from Carthage to industrial properties in his area. In addition, he helped to improve telecommunication and broadband coverage and secure waterfront revitalization and Smart Growth grants.
Mr. Hall has served on the St. Lawrence County IDA Board since 2010 and was appointed to the Adirondack Park Agency Board by former Governor Andrew Cuomo in June, 2020. 
He has previously served as an Adirondack Park Local Government Review Board member, Clifton-Fine Hospital Board member, Executive Director of the Adirondack Association of Towns and Villages, and a member of its executive committee. He is a graduate of Clifton-Fine Central School.
Current term start date is February 22, 2022, with an expiration date of February 22, 2026.